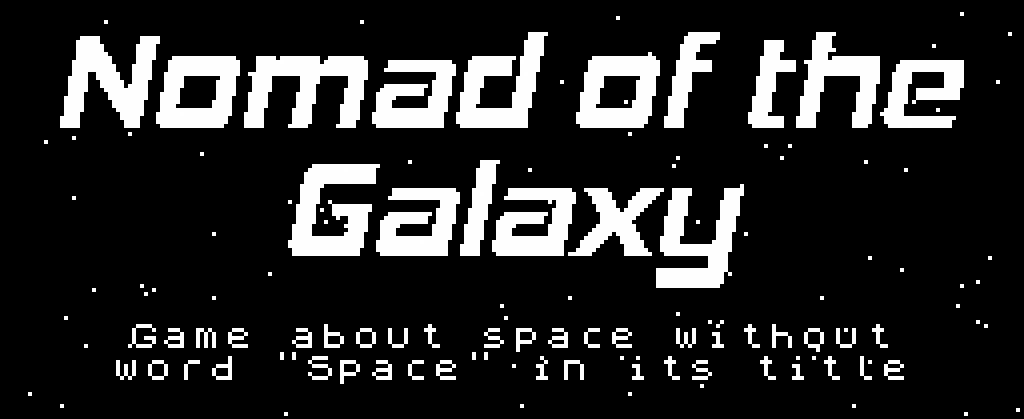 Nomad of the Galaxy
Have you ever dreamed about… Space? Have you ever imagined yourself sitting in your very own space ship, flying across the galaxy, trading with people, shooting bad (or good) guys? Your dreams just came true.
Nomad of the Galaxy is a game that gives you freedom. True freedom. You can travel from planet to planet, from one system to another, trade, upgrade your ship and (of course) fight another pilots. You don't have The Very Important Mission to complete, you don't have The Big Bad Guy to deal with, you don't have The Great Evil to find and kill. It's just you, your ship and… the Galaxy.
Key features:
Procedurally generated game world

– there's no two identical walkthroughs, you won't see two identical systems, the size galaxy is limited only by the time, you can spend to discover it.

Interactive battle system – instead of simple "sit back and look how you beat the enemy" (or "sit back and look how you are beaten by the enemy") NotG gives you opportunity to take part in a battle between two ships.
In-game controls:

I, J, K, L – move ship up, left, down, right (respectively).
Shift+0 – restart the game.
Download
Click download now to get access to the following files:
SpeccyJam-1-StarGame.zip
11 MB